About Me

Brad Reed
Realtor
DRE #: 01502674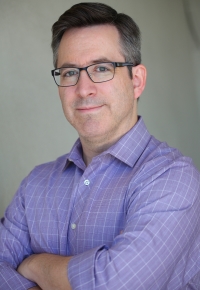 Brad is an experienced Realtor who works extensively with both Sellers and Buyers. Over the years, he has developed key marketing strategies to enable Home Sellers to increase a home's final sales price, through maximizing it's exposure in the marketplace.
He has also developed successful systems and negotiation techniques, to facilitate Home Buyers in the market to purchase a home or investment property at it's lowest possible price.

As co-founder of Homebase LA, he is extremely sensitive to the fact that, for many people, this may be the biggest investment they will ever make. He always strives to alleviate the inherent pressures on both Buyer and Seller, by keeping himself available and making sure that his clients are constantly "In The Loop" and well-informed.

Education:
Brad has a BA, Cum Laude, from Boston College,

and has also studied abroad in both Ireland and England.


Ron Roth
Realtor
DRE #: 01074781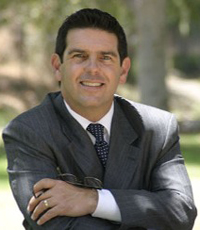 Ron has been practicing real estate for over 20 years in Los Angeles and the San Fernando Valley. He has worked with such companies as A.M. Realty, Re-Max and Ramsey-Shilling before founding Premier Realty and subsequently Homebase LA, with Brad Reed.
He has helped hundreds of families and individuals, as well as companies and private investors, sell and buy homes, apartment buildings and investment properties. He is an expert in marketing and seller representation as well as a specialist in buyer advocacy. His wide and diversified knowledge of the Los Angles area has given his clients the information and options needed to make wise and informed decisions. Ron´s strength lies in his ability to help his clients plan and create a personalized real estate strategy: Helping to model different "what if" scenarios on how real estate can affect overall wealth; what impact will the sale or purchases of real estate have on the estate; and the ability to explore tax advantaged exit strategies for highly appreciated real estate. These are some of things Ron Roth´s clients have come to rely on. His approach has saved his clients thousands of dollars.
Education:
Ron Roth has a BA from the University of California Santa Barbara in Liberal Studies with emphasis on Business Economics as well as Sociology and Art History.
Mr. Roth is a Graduate of the Realtors Institute, a designation which is recognized nationwide as the standard for real estate professionalism and knowledge.
Our Vision Statement
Our vision is to be your consultant of choice in real estate; to be known for our high integrity in all aspects.
To be known for dedication to our clients and their financial well being.
To establish life time relationships with our clients by providing the highest quality counsel in a knowledgeable, professional and courteous manner.
To continually explore, research and implement the latest technological advances to provide the very best advantages for our clients.
SELLERS:
Allow us to list your home for a quick sale. As real estate specialists, We know what it takes to sell your home. We bring expert knowledge, valuable experience blended with the latest technology, a well-defined marketing plan, a cohesive network, energy, enthusiasm and the excitement of a job well done.
Detailed Home Evaluation Report and advice on the best price to list your home.
Vast Exposure for your listing.
Virtual tours to distinguish your listing.
"For Sellers" - Your source for the latest tips, checklists and free reports.
Personal Consultation - Vast experience and knowledge you can rely on.
Relocating - Everything you need to know about the neighborhood and transferring utilities.
If you are planning to place your home on the market, browse our website for valuable information on preparing your home for sale, pricing your home right, marketing it effectively and the home inspection processes.
BUYERS:
We have a common goal: Making you a homeowner. Ensuring you exceptional service at every step of your home buying process and providing you with everything needed to make an informed real estate decision in today's market.
Search listings from the convenience of your home.
Be the first to get new listings that match your criteria.
Get real estate market watch updates for listings in your area.
"For Buyers" - Your source for the latest tips, checklists and free reports.
Personal Consultation - Vast experience and knowledge you can rely on.
Financial advice - Loans, Mortgages, interest and tax benefits.
Community information and Utilities.
Find a knowledgeable agent who knows how to get the job done, get a good deal and is responsive to all your real estate needs. Providing you prompt service, personal guidance and professional competence from contract to settlement.



- Brad Reed & Ron Roth are recognized in the real estate community for their high standards and service, and for their professionalism, creativity and efficiency.
"True Story"
"Brad & Ron are the best realtors with whom we have ever worked… We sold our home in one day, and got the full price we were asking! Ron and Brad were committed to keeping our interests in mind throughout escrow as well. If we had tried to do this on our own, the sale would have surely fallen through. Brad & Ron knew that this was a stressful & emotional time for us. They offered us only sage guidance and responsive care. We never worried, because we knew we were in good hands.
We will keep recommending Ron & Brad. They know their business: Los Angeles Real Estate, and taking good care of their buyers & sellers."
- Rae Dawn Hadinger