About Me

Ron Roth, REALTOR®
BRE #: 01074781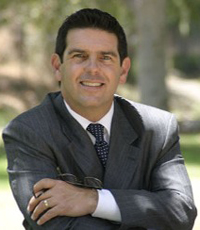 Ron has been practicing real estate for almost 30 years in the Los Angeles area. Ron has worked with such companies as A.M. Realty, Re-Max and Ramsey-Shilling before founding Premier Realty and subsequently co-founding HomebaseLA.
He has helped hundreds of families and individuals buy and sell their homes. He has also facilitated the sales of apartment buildings and investment properties for companies and private investors. He is an expert in marketing and seller representation, as well as a specialist in buyer advocacy. Ron´s strength lies in his ability to help his clients plan and create personalized real estate strategies. His approach has saved his clients many thousands of dollars.
Ron is a native Los Angeleno. He is a respected member of Burbank's equestrian "Rancho" neighborhood, where he and his wife Katie have raised their two children Lily and Remi, and an energetic wirehaired pointer named Ruby.
Education: Ron has a BA from the University of California Santa Barbara in Liberal Studies with emphasis on Business Economics as well as Sociology and Art History. He is also a Graduate of the Realtors Institute.

Brad Reed, REALTOR®
BRE #: 01502674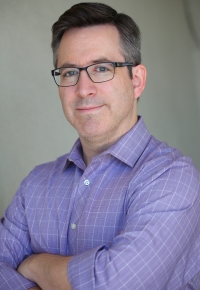 Brad
has been a fixture in Los Angeles real estate since 2003. He is recognized in the real estate community for his high standards and service, and for his professionalism, creativity and efficiency.

Over the years, Brad has developed key marketing strategies to enable his home sellers to maximize any home's final sales price. He has also developed successful systems and negotiation techniques, to help home buyers and investors to get the lowest possible price on their purchases.
Brad is extremely sensitive to the fact that, for most people, their home will be the biggest investment they will ever make. He always strives to alleviate the inherent pressures on both buyers and sellers, by keeping himself available and making sure that his clients are constantly in the loop and well-informed.
Brad developed a passion for homes and architecture while growing up in Boston and living nearly a decade in Chicago. He's lived in L.A. since 2002 and after traveling the world and living in various other places, he can't imagine ever living anywhere other than Southern California. When he's not selling other people's homes, Brad enjoys serving on the board of a small LA not-for-profit arts organization, traveling with his wife Deborah, and restoring their 1923 Highland Park Craftsman.


Education: Brad has a BA, Cum Laude, from Boston College, and has also studied in Ireland and England.
True Story:
"Brad & Ron are the best realtors with whom we have ever worked… We sold our home in one day, and got the full price we were asking! Ron and Brad were committed to keeping our interests in mind throughout escrow as well. If we had tried to do this on our own, the sale would have surely fallen through. Brad & Ron knew that this was a stressful & emotional time for us. They offered us only sage guidance and responsive care. We never worried, because we knew we were in good hands.
We will keep recommending Ron & Brad. They know their business: Los Angeles Real Estate, and taking good care of their buyers & sellers."
- Rae Dawn Hadinger